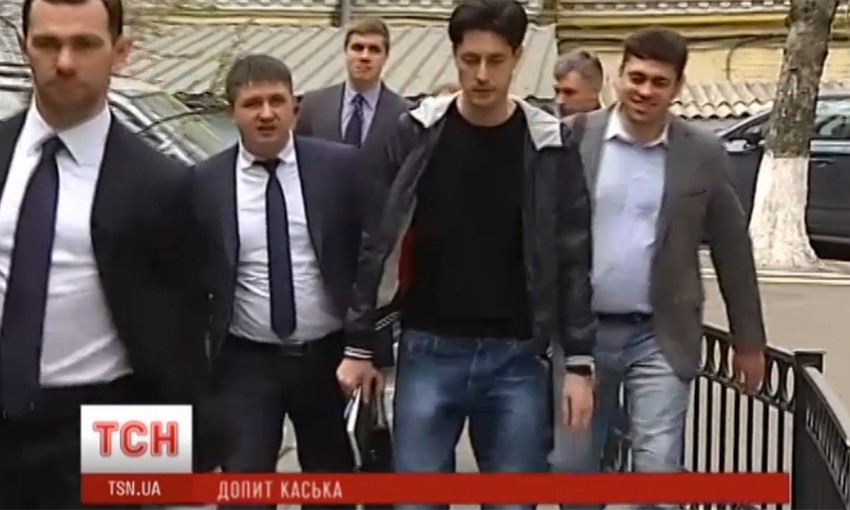 THE GENERAL PROSECUTOR'S OFFICE AGAINST VITALII KASKO
Case "GPO vs Kasko" is a typical case for the realities of modern Ukraine. This case demonstrates that in the absence of professional legal protection even a professional lawyer, even a former Deputy Prosecutor-General is powerless before a self-will of the persons, who are empowered as employees of the General Prosecutor's Office.
Vitalii Kasko was the Deputy General Prosecutor in 2014-2016. He headed the interagency task force on coordination in the course of returning to Ukraine the funds, which were received from by former top officials of Ukraine due to the crime committed.
In February 2016, he resigned from the General Prosecutor's Office, and later on he felt almost the entire package of pressure tools from the part of the General Prosecutor's Office, which has suspected kasko that he had received a rent-free apartment illegally (although he had the right to receive it, as the prosecutor-general had solicited about it in person).
WE ARE READY FOR FIGHT AROUND THE CLOCK
Ario's team joined the legal protection of Vitalii Kasko as a matter of urgency. On the night of April 11, it was discovered that some people (in sports clothes), claiming to be the co-workers of the gpo, tried to present a service document to kasko directly on the street, near the franko theatre (according to their words, it was a suspicion of a crime).
The unknown persons poured unidentified substance on kasko's car doors (a popular trick of "law enforcement officers" to prevent the victim going on his business). Almost the whole management of Ario's team has arrived at the scene within minutes.
The lawyers Julian Khorunzhyi, Yevhen Hrushovets and Vladyslav Hryshchenko have recorded that the so-called "disclosure of suspicion" to Kasko (who is a practicing attorney, by the way) is a major violation of the criminal procedure law. Therefore, it is illegal.
In addition, our attorneys promptly informed the legal public authorities, people's deputies, and journalists about the illegal trespasses of anonymous co-workers of the General Prosecutor's Office concerning Kasko. Due to the concerted and operational protection actions of Kasko, criminal intentions of the GPO remained intentions and the suspicion remained actually undelivered. In addition, the GPO failed to prevent disclosure of the information about illegal trespasses of their employees.
Integrated approach is a key to success
Later on, lawyers Yevhen Hrushovets, Julian Khorunzhyiб and Vladyslav Hryshchenko continued to provide Vitalii Kasko with professional services to protect his rights and interests. In particular, they represented his interests during interrogations in court proceedings, prepared procedural documents, and participated in appropriate proceedings. The integrated approach to Kasko's protection, effective communication and interaction with other Kasko's defenders and journalists allowed saving Kasko from the "pressure" of the GPO, and bringing him to a victorious conclusion of his case.